Ingredients
Food & functional raw materials, cosmetic actives & bio-chemicals

Ingredients – Life Science solutions supporting health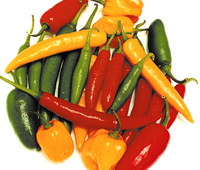 As part of its mission to contribute to healthier lifestyles, SCETI provides a comprehensive range of materials within life science segment.

Over the past 20 years dealing within the Japanese ingredients market, the company has become a major player in the specific fields of food & health food with validated safety data, cosmetic actives with a scientific foundation and bio-chemicals for pharmaceuticals. Whereas SCETI markets a wide portfolio of commodities, it tends to focus on functional and natural ingredients.

The company provides a large scope of services along the entire value chain, from material sourcing to market development. Keeping in mind the increasing regulatory concerns and safety issues in Japan, the company pays a specific attention to quality assurance and total traceability.
Portfolio
・Food ingredients: powders, flavorings, seasonings, additives, yeasts extracts & by-yeasts materials
・Functional food ingredients: minerals, vitamins, lactic bacteria, extracts, pro-biotic materials
・Bio-chemicals: food safety & metabolic profile test services, culture media, APIs
・Cosmetic actives: natural extracts, oils, active ingredients, basic agents, organic ingredients